Aqua Acoustics La Voce MK-II D/A converter (inruil)
Burr Brown PCM 1704 dac chipset

Inputs: USB, Optical, Aqualink, RCA Spdif
Kleur zwart
Prijs: € 800,- incl. 1 jaar garantie
——————————————————————————————–
Anthem STR Preamplifier (zwart) (inruil)
De revolutionaire STR-voorversterker is een nieuw type audiocomponent, waarmee je meer controle en meer verfijningen krijgt, waaronder meer aansluitopties en geavanceerdere technologie, in een enkel, gebruiksvriendelijk component. Het combineert de voordelen van een geavanceerde voorversterker met de kracht van een processor, maar ook functies zoals leading-edge DAC, ingebouwde Anthem Room Correction, aanpasbare basmanager voor mono of stereo sub-outs, MM en MC phono-ingangen; veel meer functies dan de gemiddelde voorversterker. En reken op de digitale signaalverwerkingsinnovaties van Anthem om een merkbaar hoger niveau van prestatie-realisme te realiseren. De nieuwe STR-voorversterker stuurt al je entertainmentopties vandaag en morgen aan.
infdormatie: https://www.lookenlisten.nl/anthem/str-serie/anthem-str-preamplifier-zwart.html
Nieuw: €3.999,-
Dit exemplaar is in nieuwstaat en mag weg voor € 2.000,-
——————————————————————————-
Anthem MRX 710 (Zwart) (inruil)
informatie: https://www.anthemav.com/products-archived/series=mrx-series/model=mrx-710/page=overview
7 kanalen eindversterker (2x 120 Watt (stereo)  / 5x 90 Watt (5 kanalen)
Anthem Room Correction (ARC) >> meetmicrofoon bijgeleverd
Dolby Atmos
DTS:X Ready
Dolby TrueHD
DTS-HD Master Audio
1 subwooferuitgang
8 HDMI ingangen / 2 uitgangen
5 digitale ingangen (2 coax + 3 optisch)
5 stereo analoge ingangen RCA
Prijs: € 795,-  met 1 jaar garantie
——————————————————————————————————
JCAT USB card (PCIx)
The JCAT USB Card is the ultimate solution for computer audiophiles who want to achieve the best sound quality from their USB DACs and USB-to-S/PDIF converters. The card created together with Adnaco Technology, the company with expertise in design of low noise high dynamic range (120dB+) data acquisition systems for sonar and radar applications, was made specifically for low noise high performance audio applications like hi-end audio playback.
Specification:
ultra low noise design for noise sensitive audio applications
ultra low noise linear regulators and high quality filters
high precision ultra low phase noise oscillator
uDP720201 NEC controller
two USB 3.0 connectors supporting Low Speed (1.5 Mbps), Full-Speed (12 Mbps), Hi-Speed (480 Mbps) and Super-Speed (5 Gbps) data rates
5V for USB devices can be supplied from a PC's power supply via an HDD LP4 connector or from an external power supply via a power jack connector
for noise sensitive applications the 5V USB power can be filtered by two onboard high performance filters with PSRR better than 90dB at 10kHz
in case external PSU is of very high quality, it is possible to bypass the filters and pass 5V USB voltage from the external PSU directly to the USB connector for self-powered USB devices a 5V power is not required for the card operation
Nieuw € 350.00  / Opruiming € 199,-  (2 stuks beschikbaar)
——————————————————————————————————-
Audioquest Vodka HDMI kabel (1,5 meter)
Nieuw € 379,-  / Opruiming € 199,-  (1 beschikbaar)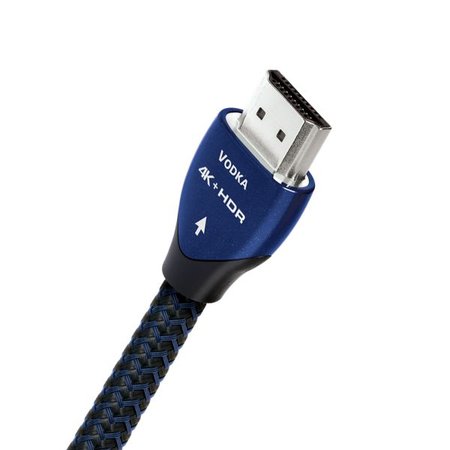 ——————————————————————————————————-
Coffee
HDMI kabel (1,5 meter)

Nieuw € 655,-  / Opruiming € 399,-  (1 beschikbaar)
---