Sbooster BOTW P&P Eco | Lineaire Voeding
De Sbooster Best of Two Worlds is een geweldige upgrade voor uw bestaande power supply van uw netwerkstreamer of DAC.
Het geluid wint in combinatie met de Sbooster enorm aan autoriteit en verfijning. Echt een geweldige upgrade voor elke installatie.
——————————————————————————————————-
JCAT USB card (PCIx)
The JCAT USB Card is the ultimate solution for computer audiophiles who want to achieve the best sound quality from their USB DACs and USB-to-S/PDIF converters. The card created together with Adnaco Technology, the company with expertise in design of low noise high dynamic range (120dB+) data acquisition systems for sonar and radar applications, was made specifically for low noise high performance audio applications like hi-end audio playback.
Specification:
ultra low noise design for noise sensitive audio applications
ultra low noise linear regulators and high quality filters
high precision ultra low phase noise oscillator
uDP720201 NEC controller
two USB 3.0 connectors supporting Low Speed (1.5 Mbps), Full-Speed (12 Mbps), Hi-Speed (480 Mbps) and Super-Speed (5 Gbps) data rates
5V for USB devices can be supplied from a PC's power supply via an HDD LP4 connector or from an external power supply via a power jack connector
for noise sensitive applications the 5V USB power can be filtered by two onboard high performance filters with PSRR better than 90dB at 10kHz
in case external PSU is of very high quality, it is possible to bypass the filters and pass 5V USB voltage from the external PSU directly to the USB connector for self-powered USB devices a 5V power is not required for the card operation
Nieuw € 350.00  / Opruiming € 199,-  (3 stuks beschikbaar)
——————————————————————————————————-
Audioquest Columbia interlinks (RCA > RCA) 1,5 meter
Nieuw € 570.00  / Opruiming € 250,-  (3 stuks beschikbaar)
——————————————————————————————————-
Audioquest Type 4 luidsprekerkabel 2×3 meter (bananas aan beide zijden)
Nieuw € 234,-  / Opruiming € 150,-  (1 beschikbaar)
https://www.alpha-audio.nl/2017/07/review-audioquest-type-4/
——————————————————————————————————-
Audioquest Vodka HDMI kabel (1,5 meter)
Nieuw € 379,-  / Opruiming € 199,-  (1 beschikbaar)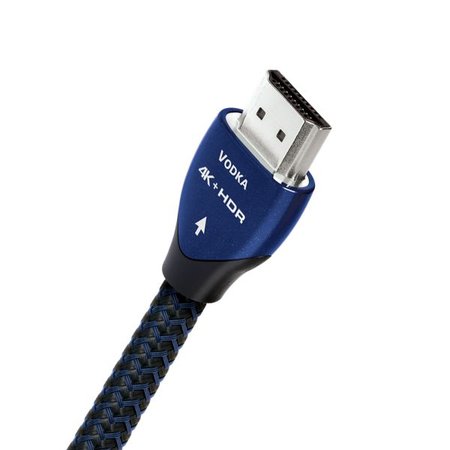 ——————————————————————————————————-
Coffee
HDMI kabel (1,5 meter)

Nieuw € 655,-  / Opruiming € 399,-  (1 beschikbaar)
——————————————————————————————————-
TelluriumQ Black (V1) luidspreker kabel (2×3 meter)
Het geluidsbeeld is zeer open, transparant en ruimtelijk. Muziek komt met deze Tellurium Q Black helemaal los van de speakers. Het geluidsbeeld is kamerbreed en bovendien holografisch. De sweetspot is relatief groot, waardoor de plaatsing van de speakers minder kritisch is en deze effecten ongeacht de luisterpositie te kunnen ervaren.
Nieuw € 395,-  / Opruiming € 195,-  (2 stuks beschikbaar)
---